Kanga and Munchkin Longtail are snuggled on their cozy blankets in their soft beds.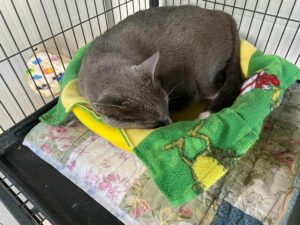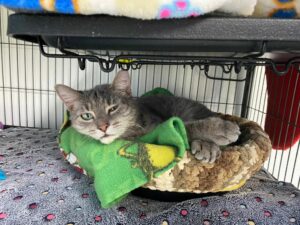 Kanga was found outside fending for herself and her babies and is now warm and loved every day thanks to your support of Satchel's.
Munchkin Longtail lost his home due to Hurricane Ian and is so happy to always have a cozy bed available to him whenever he wants to take a nap.
Your donations provide the comforts of home for these kitties and all the others who call Satchel's their home.