Wish List
If you would like to make a material donation, we are always in need of the items below. Please send an email to info@satchelslastresort.org so that we can set a time for you to come by with your donation if you would like a tour of our facility. Or donations may be left in our Donation Box at the gate. Thank you!
Amazon Wishlist.
Canned Wet Dog Food
• Purina One, Taste of the Wild, Blue Buffalo, Nutro, Weruva, Royal Canine, Fromm, Newman's Own, Wellness.
• No Pedigree products, please!
Soft Dog Treats
• Begging Strips
• Pupperoni's
• Jerkies – made in the U.S.A. only
• Snausages
• Milo soft treats
Hard Dog Biscuits
• T-Bones Dental Chews
• Blue Dog Bakery bones
• Milk-Bone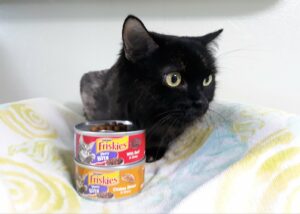 Cat Supplies
Friskies Canned Wet Cat Food
Clumping Cat Litter
Purina One Dry Cat Food
Temptations Crunchy Cat Treats
Squeeze up puréed cat treats
Small cat scratchers
Bleach
Rescue cleaning solution – Contact info@satchelslastresort for more information
Contractor Trash Bags – Black 42 or 55 Gallon 3 ml thick
Laundry Detergent – liquid or sheets
Mop Heads – Heavy Duty
Paper products – paper towels, toilet tissue

Fuzzy or Fleece Blankets
Used flat sheets, large towels, blankets (nothing containing stuffing)