As 2020 comes to a close, we at Satchel's reflect with gratitude on another successful
year helping those animals who needed us most. Although COVID-19 brought its many
challenges, we are so proud of the direction that our staff and volunteers took in continuing to
make the days brighter for the animals in our care. We adopted contactless methods for our
dog walking volunteers to continue taking our dogs on the car rides and long walks they so
love. Our cat volunteers were able to stay socially distanced and safe within our free-roaming
cat room, allowing our cats to receive the socialization and attention they thrive on as well.
This year, we also faced an unprecedented surge in owner surrender applications as
the effects of COVID-19 made it especially difficult for families to keep animals in their homes.
Working closely with our surrender families, we successfully accepted 42 dogs and cats into
our care, many of them requiring veterinary attention or hands-on training with our staff and
volunteers. To the best of our ability, we made sure their needs were met while working
towards finding them new, forever families and homes.
Additionally, we adopted out more cats and dogs this year than ever before. Many long timers,
like Carson and Twinkle Toes, are enjoying their first holiday season in their new homes,
and we couldn't be happier. As we look back upon the year, our Satchel's staff and volunteer
team know without a doubt that none of our successes would be possible without the support
of our donors. Thank you from the bottom of our hearts and know we could not do what we do
without you!
Happy New Year from all of us at Satchel's!
Jill Creevy
Board Member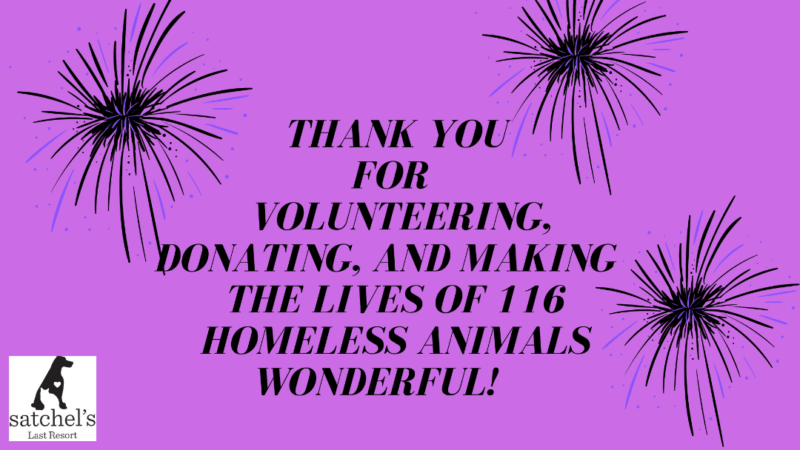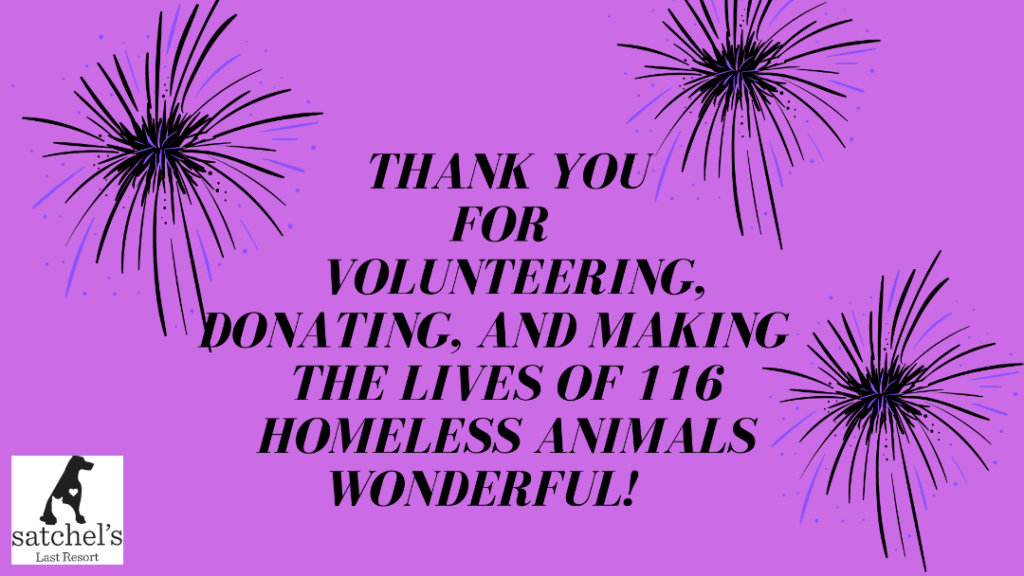 Be sure to watch the video of the 116 pets adopted from Satchel's in 2020. Your donation today will help Satchel's continue our mission to rescue dogs and cats with nowhere else to go because of breed, behavior or medical issues, in 2021.