Pars 4 Paws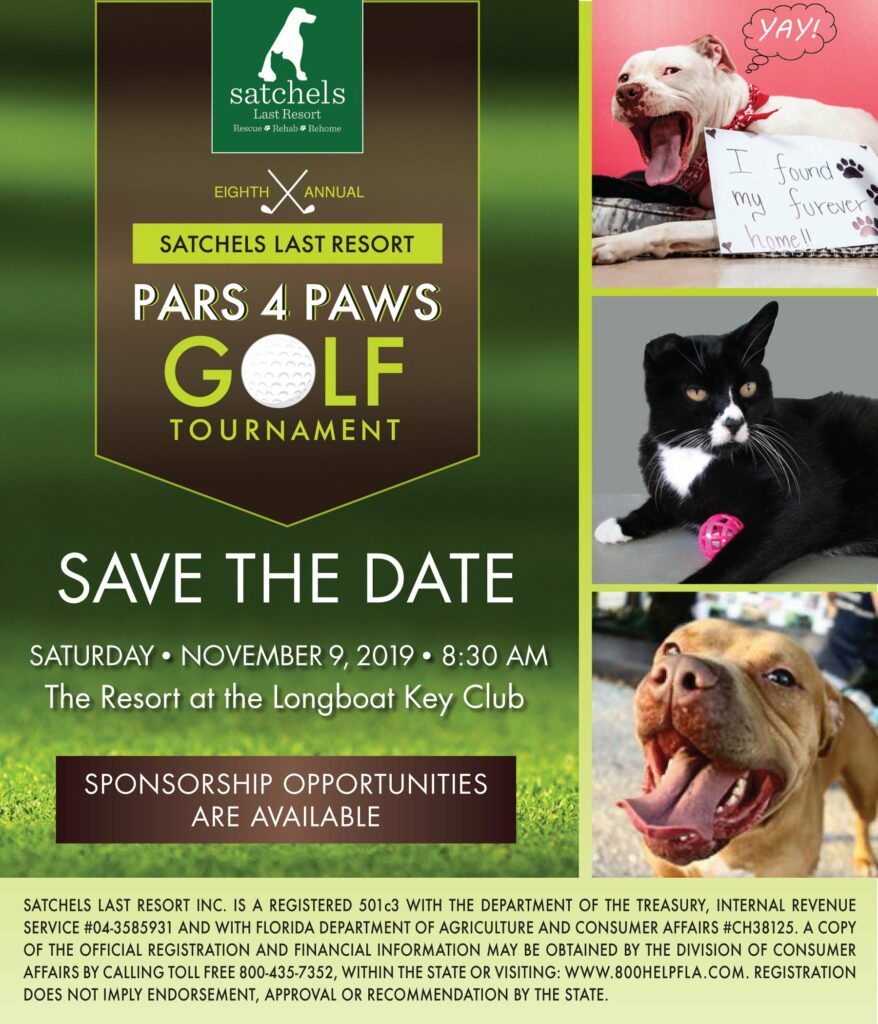 If you love animals, love golf and would love to play at the Resort at Longboat Key Club's gorgeous Links on Longboat Key Course, please join us for a great afternoon of golf followed by a gourmet dinner and silent auction.
When: 8:30 a.m. Saturday, Nov. 9, 2019
Where: The Resort at Longboat Key Club
Links on Longboat Key Course
361 Longboat Club Rd., Longboat Key, FL.
Cost: $195 per person/Golfer
Includes: Greens Fee, Cart Fee, Bag Handling Fee,
Practice Balls, PGA Scoring, Cookout
Become a Golfer or Sign Up for the Cookout Lunch
Ball Drop SOLD OUT
A HIGH FLYING 50/50!!
Just like every other 50/50 except bigger and more fun!
You buy a pre-numbered golf ball instead of a ticket.
All the balls are dropped from a helicopter at 1pm on Saturday, November 9th at our annual golf tournament at the Resort at Longboat Key.
In the hole or nearest to the hole wins. The drop will be broadcast LIVE on FB at 1pm on November 9th.
Balls are $10 each or 12 for $100. If we sell 1000 balls – that's a $10,000 50/50!!.
Winner does not have to be a golfer or present – and may remain anonymous.
Buyers first name and last initial and their randomly assigned numbers will be listed on our website prior to the ball drop.
Sponsorship Opportunites Available
For more information on Sponsorship Opportunities, please contact Amanda at Amanda.burrow0620@gmail.com.