12th Annual Pars 4 Paws Registration and Information
If you love animals, love golf, and would love to play at the Resort at Longboat Key Club's gorgeous Links on Longboat Key Course, please join us for a great morning of golf followed by a delicious Florida Keys lunch.
When: 8:30 a.m. Saturday, November 4, 2023
Where: The Resort at Longboat Key Club
Links on Longboat Key Course
361 Longboat Club Rd., Longboat Key, FL.
Cost: $250 per person/Golfer
Includes: Greens Fee, Cart Fee, Bag Handling Fee,
Practice Balls, PGA Scoring, Continental Breakfast and Lunch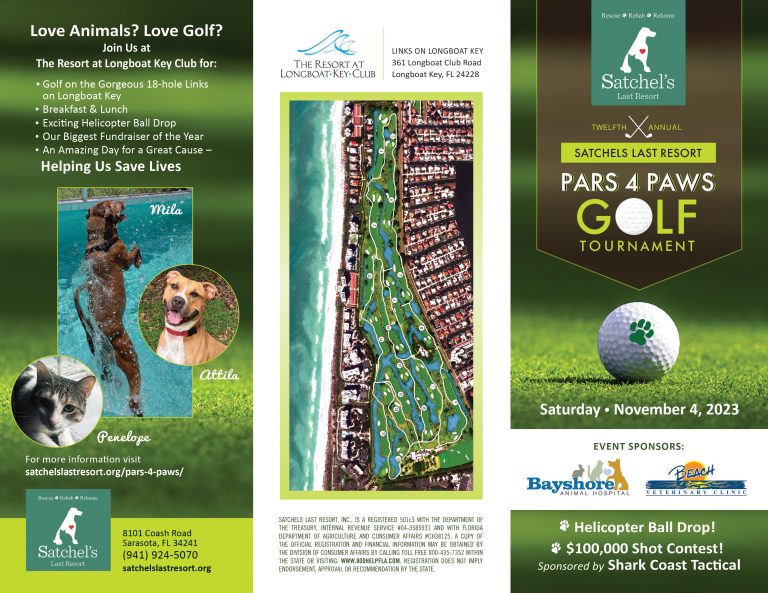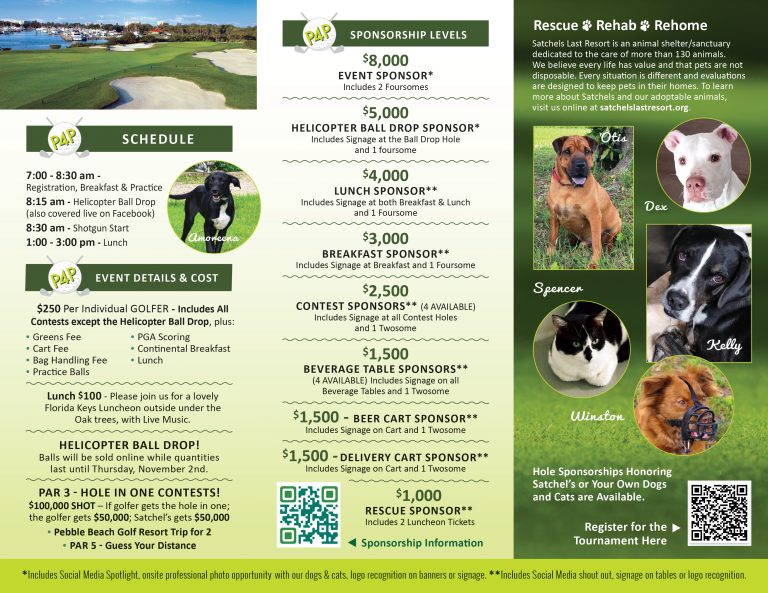 Love Satchel's and our no-kill mission but not a golfer? Join us for a Florida Keys Buffet Lunch to be served when the golfers head back (likely starting around 12). We're hoping for a beautiful fall day where you can sit back and relax while enjoying a delicious lunch under the oaks at the Longboat Key Club.
Cost $100 per person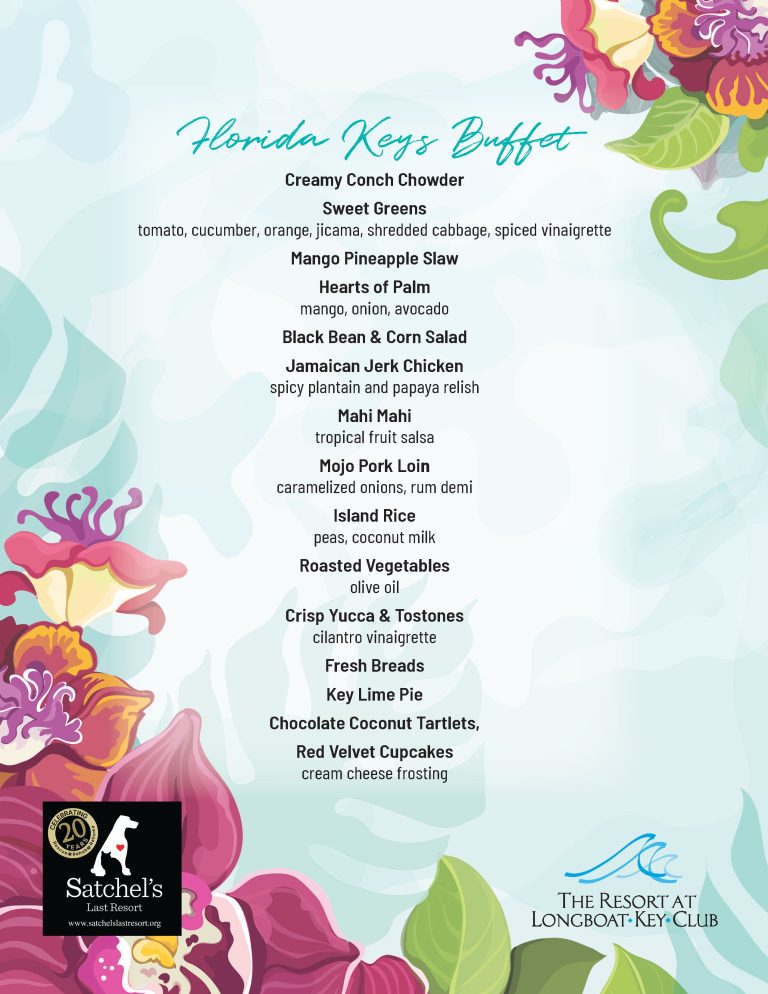 Ball Drop
A HIGH FLYING 50/50!!
Just like every other 50/50 except bigger and more fun!
You buy a pre-numbered golf ball instead of a ticket.
All the balls are dropped from a helicopter at 8:15 a.m. on Saturday, November 4th at our annual golf tournament at the Resort at Longboat Key.
In the hole or nearest to the hole wins. The drop will be broadcast LIVE on FB.
Price of Balls:
$20 each,


a pair of balls $40,

a sleeve of balls (3) for $60,

a 6-pack for $100, or

a bucket (13) for $200.
If we sell 1000 balls – that's up to a $20,000 50/50!!.
The winner does not have to be a golfer or present – and may remain anonymous.
Buyers' first names and last initials and their randomly assigned numbers will be listed on our website prior to the ball drop.
Sponsorship Opportunities Available
Visit Become A Hole Sponsor — Satchel's Last Resort (satchelslastresort.org) for a list of Satchel's pets available for hole sponsorship or to purchase a hole sponsorship. You may also sponsor a personal pet in honor of or in memory of
For more information on Sponsorship Opportunities, please contact page@satchelslastresort.org.