Resources
VETERINARIAN
Beach Veterinary Clinic, 4404 124th Street Court West, Cortez, FL 34215 , (941) 792-2838
SARASOTA DOG SCENE
Sarasota Dog
The site is committed to keeping dog lovers in Sarasota informed and entertained. A percentage of SarasotaDog.com's proceeds will be donated to Satchel's Last Resort.
Suncoast Pet
Welcome to Suncoast Pet—the only pet publication exclusive to Sarasota and Manatee counties!
FREE AND LOW COST SPAY AND NEUTER CLINICS
Thousands of animals in our counties dies each month because of overcrowding in shelters.Please have your animal fixed and don't breed.
Free spay and neuter for pit bulls and pit bull mixes for Manatee & Sarasota County residents!
Yes, you read correctly! Thanks to a grant from Florida Animal Friends our clinic is offering FREE spay/neuter for pit bulls and pit bull mixes while grant monies are still available. Surgery is by appointment only, so call Audrey Kester at (941) 747-8808 x 302 or email her at: akester@humanesocietymanatee.org.
FREE TRAINING CLASS FOR RESCUED DOGS
Because of the increase in dogs being either turned in to shelters and rescue groups or returned after several day to them, K9 Korral in Sarasota is offering a free post-adoption class to help you manage your new pet.
There will also be a $20 savings if you choose to sign up for classes.
If you have recently adopted a dog from a shelter or rescue group in this area, or have been considering giving up your dog due to a behavior issue, please call Mark or Jeff at (941) 915 – 8181 or visit the K9 website.
Help be a part of the solution to unwanted pets, not part of the problem.
REHOMING YOUR PET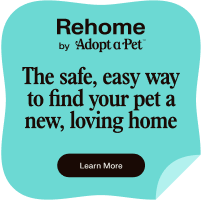 VACATION RESOURCES
If you have animals, what do you do with them while you are gone? Here is a site that can help answer questions, and concerns you might have, if you want to keep them at home. Better yet, why not take them with you?
NEWLY ADOPTED DOG ADVICE (FROM PETFINDER.COM)
TIPS FOR PICKING THE RIGHT PET FOOD
Feeding your pets high-quality pet food can have a positive effect on their behavior, health and overall well-being. But with hundreds of products to choose from, how do you know what is right for your pets? Click here for help on how to choose
MAKE YOUR OWN HOTSPOT FORMULA
Ingredients
1 quart Distilled Water
2-3 tablespoons Epsom Salt
1 sprig of Sage (preferable white).  If fresh sage is not available, use 2 teaspoons of dried
Instructions
Boil, cool, strain. Put in spray bottle. Lightly spray entire coat. Soak and work in on hot spots.