Meet Lily!
Lily is a lover who is looking for a family to call her own. She initially comes off as aloof on the first meeting but the people in her short life have come and gone. She hopes, one day, that someone will make her a part of their family and get to know her true sweet nature. She was found as a stray by animal services. She spent several months there looking for her forever home without success. She came to Satchel's in an effort for her to meet more people and perhaps find her perfect match. Lily is always on the hunt for lizards. If no lizards can be found, she enjoys playing ball. She loves all people. She is good with most other dogs though she is a rough player. She is not a fan of cats, however. Lily is guessed to be 4 years old and weighs approximately 50 lbs. Come meet Lily, and find out if she might be your new best friend.
Lily will be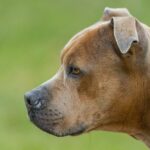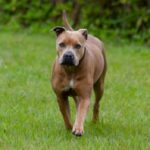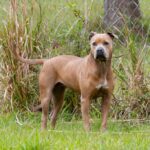 Pet Supplies Plus – Sarasota East, FL
(5380 Fruitville Rd) for meet and greets today (Saturday) from 11 am to 1 pm. For an appointment to meet her at Satchel's, please submit the adoption application (no commitment) found on our website, www.satchelslastresort.org.