Honey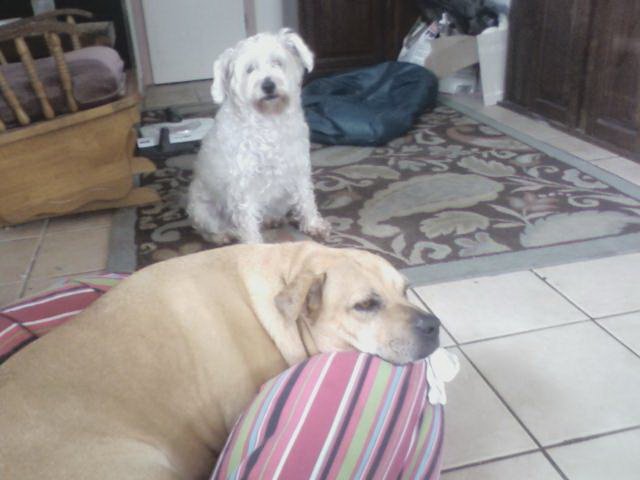 We have had wonderful Honey for 5 years now and time goes too fast. We love her so much. She is the best dog we ever had. Protective, loving and good.
Two years back we had to put My-Ling down at the old age of 15. Then we adopted a mix puppy who we named Half-Pint but she grew to a gallon, so we call her Happy. She is a very happy dog and she and Honey love each other.
When we first brought Honey home, when we went out for a few hours and we came home, she would put her front paws around us and not let us walk in until she hugged us. That lasted about 8 months, now she runs to us for pets and pats.
There is no other dog Like Honey, good, kind and very loving. Every morning she comes to me for hugs, then Jim and then she checks on Kim and Emma Ly and she sleeps in bed with Katie and Happy.
Thank you for the best loving dog.
Love
Lorraine