Hank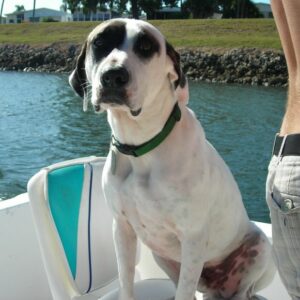 Hey everyone at Satchels, its Hank!
I hope everyone had great holidays, mine was perfect! It was my first Thanksgiving and Christmas with my new family! I must have been a good dog because oh boy, was I ever spoiled!!! Santy Paws was sooo good to me. I ate lots of treats, got plenty of stuffed toys, and bones galore! I just love my new family so much.
My brother Dexter is a lot of fun, I look out for him because he is a little bit of a trouble maker. I also get to snuggle with my new Mommy every morning and night. She loves when I lay in her lap and she pets me until I fall asleep. She says I have the softest fur in the world! My Daddy is really great too. We play a lot together.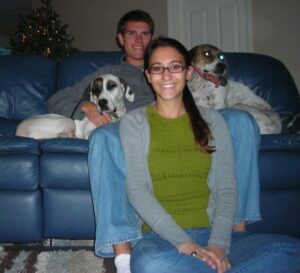 I do miss all my friends at Satchels, they were all really good to me. But I really love my new forever home and am so happy Satchels let them love me back! My Mommy will attach a few pictures of me so you can see how I'm doing!