Volunteer
OUR VOLUNTEER PROGRAM HAS BEEN SUSPENDED DURING THE COVID-19 PANDEMIC.
Sign up for Volunteer Orientation held on the first Sunday of each month at 1 pm. at the shelter to find out the many ways your time and kindness will help save more animals in need. Check out our Events page to look for additional orientations added throughout the month.
Once approved for volunteer work, our schedules are flexible and you should be able to find time that matches your schedule to come and have some fun with our absolutely wonderful animals.
If you like cats, come and hang out in our cat room for socialization time in the afternoon or join us in the morning to help with the daily cleaning. If you like to walk and play with dogs, come during one of our flexible shifts. We have several shifts each day during which we'd love your help.
We need help transporting animals to and from Vet appointments.
Off site events – bring dogs and cats for a day out of the shelter to meet their future parents.
Fundraising events! Have fun and bring in much needed funding for our medical/behavior rescue – rehab – rehome program!
If you are interested in becoming a volunteer, send us an email at volunteer@satchelslastresort.org.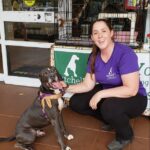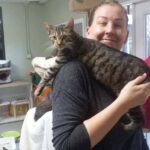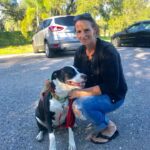 Click to fill out volunteer application online »