Daisy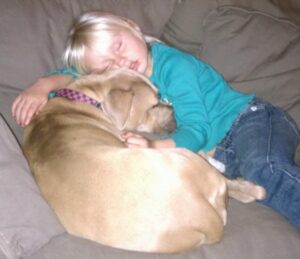 We adopted Daisy in August 2010 and she has been a blessing ever since! She loves to go to dog parks, play at her other friends houses, have visitors, chase lizards, and to make new friends. She loves her sister (our 4 yr old daughter) she gives her kisses, sleeps with her and makes sure if she leaves anything on the floor in her room to remind to clean up!
My husband tells her all the time that she is his girlfriend and she makes a perfect fit for us.
We love Daisy and thank you for letting her be in our lives.
Love, Spears Family