Aww, little Puddin found a home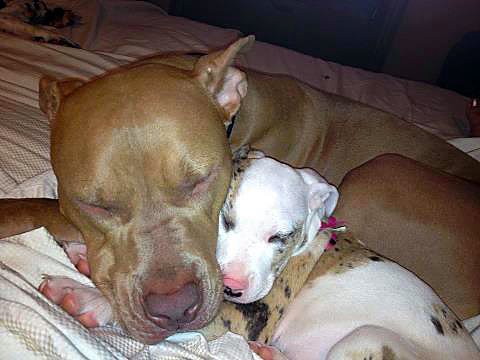 Awwwww! Is there any other way to say it? Koby is on the left and he is being a big brother to Puddin, on the right. Koby has a loving home but Puddin is looking for the right place to call home. She has special needs as she is deaf. Puddin is 3 months old, female Catahoula Mix. She is active, loves to play, loves to be held. She is also a sponge and learning everyday from her big brother, Koby and foster Mom & Dad. If your thinking about giving this very special girl a home please, give us a call to meet Puddin. You will fall in love ♥
More information on training deaf dogs can be found at www.deafdogs.org.