Ava the wonder dog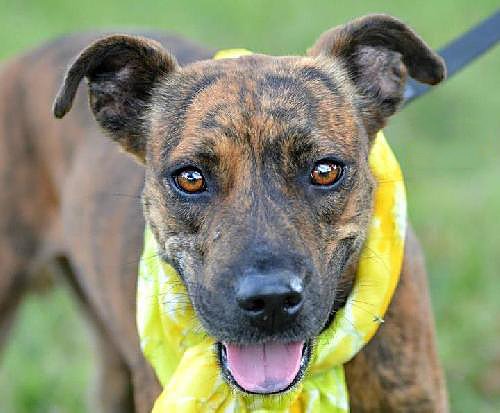 Ava is an approx. one year old cutie pie who is always happy and loves to play with other dogs. Sparky is her best friend but Lucy and Milo get to enjoy the play as well.
We have no idea what breeds she might be but it definitely looks like she has some Whippet in her.
For more information about Ava and/or to set up an appointment to meet her, please call 941-924-5070.